DINING ROOM/LOUNGE HOURS
Mon-Thu 11am – 11pm
Fri-Sat 11am – 12am
Sun 12pm – 11pm
CALL FOR RESERVATIONS 609-652-1398!
TAKEOUT HOURS
Mon-Thu 11am – 10pm
Fri-Sat 11am – 11pm
Sun 12pm – 10pm
Whether It's Pizza, Burgers, Seafood Or A Freshly Tossed Salad. We Have It All. We Deliver Our Food To Your Table With Satisfaction Guaranteed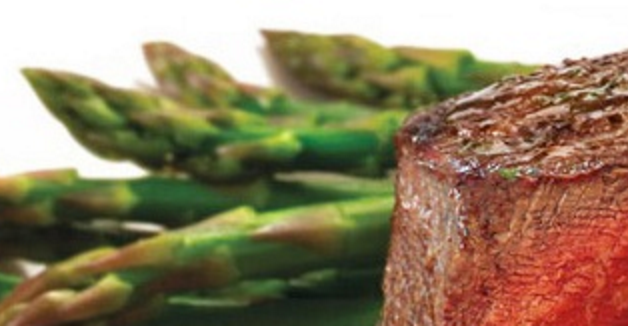 FILET MIGNON AU POIVRE
Seared and roasted prime beef tenderloin, peppercorn cognac sauce, served with a bleu cheese mash and asparagus.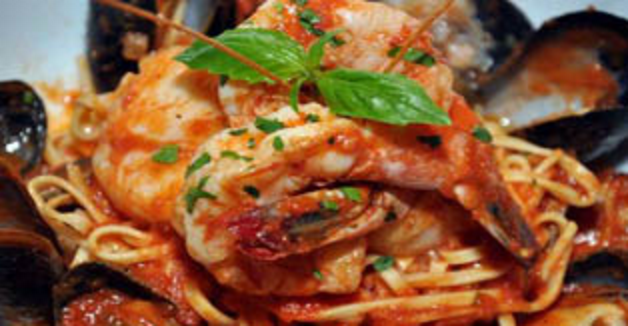 GOURMET SEAFOOD
Gulf Shrimp, jumbo sea scallops, littleneck clams, sweet mussels in a spicy marinara sauce, garlic and fresh herbs over linguini.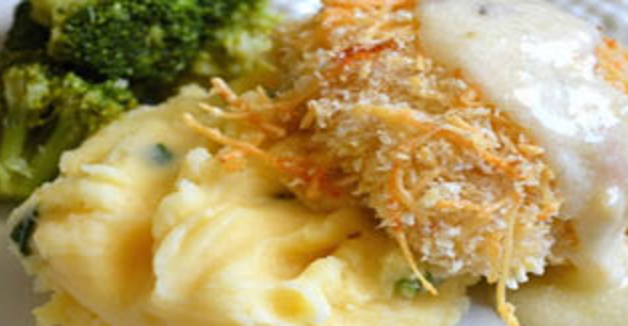 PARMESAN CRUSTED CHICKEN
Breast of chicken coated in parmesan cheese, pan seared and finished with a chardonnay butter sauce. Served with whipped potatoes and steamed broccoli.
Toppings:  Personal 1.59 / Medium 1.99 / Large 2.49
HAM • BROCCOLI • EXTRA CHEESE • TOMATOES HOT OR SWEET PEPPERS • ROASTED PEPPERS • PEPPERONI • SPINACH • ITALIAN SAUSAGE • BLACK OLIVES • GREEN PEPPERS • MUSHROOMS • ONIONS & ANCHOVIES
GRILLED CHICKEN • MEATBALL BACON and RICOTTA 3.99
10" Individual, 12" Medium, 16" Large
Pizza By The Slice – Plain 2.29, Veggie 2.99
Plain Cheese
8.99/11.99/13.99
Traditional White
Extra virgin olive oil, garlic, mozzarella cheese.
9.59/12.99/14.99
Buffalo Chicken
Buffalo hot sauce, chicken, mozzarella cheese, side of bleu cheese dressing.
11.59/15.59/17.99
The Works
Pepperoni, sausage, bell peppers, mushrooms, onion, mozzarella cheese.
12.99/16.99/19.99
Margarita
Fresh basil, tomato, buffalo mozzarella cheese.
8.99/13.99/16.99
Veggie Lover
Extra virgin olive oil, broccoli, spinach, tomato, mozzarella cheese.
9.99/13.99/16.99
Grandma's Pie (One Size)
Thin crust pizza topped with tomato sauce, buffalo mozzarella, fresh basil, extra virgin olive oil.
14.99
New Tuscan Chicken Pie
Grilled Chicken, spinach, sundried tomato, mozzarella and parmesan cheese.
11.99/15.99/17.99
| | |
| --- | --- |
| Yummy Mac and Cheese on top of our fresh dough, topped with mozzarella and parmesan cheese. | 10.99/14.99/17.99 |
| Extra virgin olive oil, garlic, fresh artichokes, mozzarella and parmesan cheese. | 9.99/13.99/16.99 |
| | 12.99 |
Hot Subs
Add Cheese for $0.79
| | |
| --- | --- |
| | 7.99 |
| | 8.59 |
| | 8.29 |
| | 8.49 |
| | 8.49 |
| | 7.99 |
| | 7.59 |
| Chicken Parmigiana | 8.49 |
| Meatball Parmigiana | 8.49 |
| Sausage Parmigiana | 7.99 |
| Eggplant Parmigiana | 7.99 |
| Grilled Chicken | 7.99 |
| Sausage, Peppers, & Onion | 8.49 |
Signature Sandwiches
ADD DELICIOUS SWEET POTATO FRIES FOR $1.99
Chipotle Baguette
Grilled chicken, crushed avocado, tomato, cilantro, jalapeno peppers and chipotle mayo on a toasted French baguette, served with French fries. 11.99
Bruschetta Chicken
Bruschetta salsa, pesto, provolone cheese, balsamic drizzle on a French baguette, served with French fries. 8.99
Chicken Parmigiana
Served on a Kaiser roll with French fries. 9.29
Classic BLT
Served with potato chips. 6.99
Crab Cake
Lettuce, tomato and tartar sauce, served on a kaiser roll with French fries and coleslaw. 12.99
Fish Taco
Blackened fried cod in a flour tortilla with chipotle mayo, shredded lettuce, red onion and pico de gallo, finished with an avocado cream, served with potato chips.  8.99
French Dip
Thinly sliced roast beef on a French baguette, served with au jus, creamy horseradish sauce and French fries.  9.99
Grilled Cheese
Served with potato chips. 5.99 with tomato. 6.59 with bacon. 6.99
Grilled Chicken Sandwich
Lettuce, tomato, served on a Kaiser roll with French fries.  7.99
Turkey Club
Served with potato chips.  8.99
New Chicken Salad Croissant
Homemade chicken salad topped with lettuce and tomato, served on a flaky croissant with chips.  9.29
| | |
| --- | --- |
| Soup Du Jour | Daily |
| Cream of Broccoli | 4.29 |
| French Onion | 4.99 |
| Italian Minestrone | 3.99 |
New Stuffed Mushrooms
Sausage, roasted red peppers, spinach, ricotta and three cheese baked to perfection.
9.99
Mini Crab Bites
Five mini crab bites, served with chipotle aioli.
9.99
New Grandmom's Meatballs
Three homemade meatballs in a bed of sauce topped with ricotta, served with garlic crostinis.
12.99
Gourmet Mac and Cheese Balls
Pasta and three cheeses wrapped in Italian bread crumbs over a bed of Rosa sauce.
7.99
Pot Stickers
Stuffed with ground pork and vegetables, served with a spicy dipping sauce and a sweet chili sauce.
9.99
Artichoke and Spinach Dip
Served with parmesan crostini.
8.99
Asian Lettuce Wraps
Chicken and vegetables in sweet hoisin sauce, served in crisp lettuce cups.
9.99
Bruschetta
Our homemade bruschetta served on a crostini topped with provolone cheese and a balsamic glaze.
7.99
Calamari Fritti
Breaded and lightly fried, tossed with broccoli rabe, served with homemade tomato sauce, fresh lemon.
11.99
New Buffalo Shrimp
Grilled shrimp tossed in spicy hot sauce with a touch of honey, served with blue cheese and celery.
12.99
Toasted Gnocchi
Tossed with oil, garlic, parmesan cheese and crushed red peppers.
8.99
Fried Eggplant Stackers
Topped with our homemade marinara sauce, buffalo mozzarella cheese and fresh pesto.
8.99
Baked Pasta Specialties
SERVED WITH A HOUSE SALAD AND BREAD
| | |
| --- | --- |
| Pasta sheets layered with ricotta, fresh herbs, parmesan and mozzarella cheese, meat sauce. | 15.99 |
| Ricotta cheese, fresh herbs, tomato sauce, shredded mozzarella. | 14.99 |
| Gnocchi tossed in a vodka cream sauce with melted mozzarella cheese and baked to perfection. | 15.99 |
| Ricotta filled manicotti topped with tomato sauce and mozzarella cheese. | 13.99 |
| Rigatoni tossed with bacon, peas, mushrooms in our hommade Alfredo sauce. | 14.99 |
| Our homemade Bolognese sauce with rigatoni. |  14.99 |
Pasta Specialities
SERVED WITH A HOUSE SALAD AND BREAD
| | |
| --- | --- |
| Ricotta cheese filled pasta, topped with tomato sauce. | 14.99 |
| Crabmeat and ricotta cheese ravioli, spinach, sundried tomatoes, lump crab meat in a Rosa sauce. | 19.99 |
| Imported pasta served with our homemade meatballs and tomato sauce. | 13.99 |
| | |
| Fettuccini pasta tossed in a creamy alfredo sauce. | 15.99 |
| Shrimp, scallops and jumbo crabmeat pan seared in a white wine parmesan cream sauce tossed with gnocchis. | 23.99 |
| Baby clams, fresh herbs and olive oil, served over linguini, your choice of red or white sauce. | 16.99 |
| Chicken breast, Italian sausage, spinach, roasted peppers, and parmesan cheese in our homemade tomato sauce. | 17.99 |
| | |
Eggplant Specialties
SERVED WITH A HOUSE SALAD AND BREAD
| | |
| --- | --- |
| Served with linguini. | 14.99 |
Fish and Seafood
SERVED WITH A HOUSE SALAD AND BREAD
Fried Shrimp Platter
Complemented with French fries, coleslaw and our homemade cocktail sauce.
17.99
Gourmet Seafood
Gulf shrimp, jumbo sea scallops, littleneck clams, sweet mussels in a spicy marinara sauce with garlic, fresh herbs over linguini.
25.99
Horseradish Encrusted Salmon
Accompanied with a whole grain mustard sauce, savory rice, seasonal vegetable.
19.99
Brewhouse Fish and Chips
Beer battered, served with seasoned French fries and tartar sauce.
14.99
Shrimp Scampi
Plum tomatoes, lemon butter sauce, seasoned with fresh basil and garlic over linguini.
19.99
Stuffed Flounder
Stuffed with jumbo lump crab, drizzled with a lemon butter sauce, served with mashed potatoes and chef's vegetables.
22.99
Tuscan Scallops
Served over cannellini beans, spinach and garlic ragout with white wine Chablis sauce.
22.99
Lemon Pepper Tilapia
Lemon pepper seasoned and oven braised, finished with a garlic pan sauce, served with chef's vegetables and wild rice.
17.99
New Flounder Francaise
Lemon white wine butter sauce, served over linguini.
19.99
New Broiled Salmon
Broiled salmon topped with fresh dill, cucumber and tomato, finished with a light beurre blanc sauce.
19.99
| | |
| --- | --- |
| Cheeseburger and Fries | 6.99 |
| Chicken Fingers and Fries | 7.99 |
| Grilled Cheese and Fries | 5.99 |
| Grilled Chicken Breast with Buttered Pasta | 7.99 |
| Linguini and Meatball | 7.99 |
| Mac and Cheese | 5.99 |
| Mini Pizza | 6.99 |
| Ravioli and Meatball | 7.99 |
| Sliders (2) and Fries | 6.99 |
Desserts
Made Fresh from our Gourmet Bakery, Luscious & Sweet
Chocolate Jubilation

Decadent chocolate buttermilk cake infused with our homemade caramel toped with chocolate ganache.

5.99
Cannolis 

Rich ricotta filling with mini chooclate chips in a crisp cannoli shell.

5.99
Italian Ricotta Cheesecake

A luscious impastata ricotta cheesecake flavored with a hint of lemon, ehnanced by a cornmeal crust.

5.99
Zeppole

Homemade Italian deep-fried pastry balls, dusted with cinnamon and sugar or powedered sugar.

5.99
Tiramisu

Sumptuous layers of mascarpone cream and lady fingers infused with coffee and Kahlua, lightly dusted with dutch cocoa powder, choclate chips in a crisp cannoli shell.

5.99
Cold Subs
Add Cheese for $0.79
| | |
| --- | --- |
| | 7.99 |
| | 7.99 |
| Imported Ham | 7.59 |
| Roast Turkey | 7.99 |
| Chicken Salad | 7.99 |
Awesome Burgers
8OZ CERTIFIED BLACK ANGUS BEEF, SERVED ON A BRIOCHE BUN WITH FRENCH FRIES AND A FRIED PICKLE
Cheeseburger
8.99
Bacon Cheddar
Applewood smoked bacon, sharp cheddar.
11.29
Gourmet Sliders
Four bite-sized burgers with American cheese on mini potato rolls.
9.99
Smokehouse Barbecue
Smoked bacon, melted cheddar cheese, crispy onion strings, tangy barbecue-ranch sauce.
11.59
Spicy Jalapeno Burger
Roasted chili and jalapeno peppers, pepper jack cheese, lettuce, chipotle mayo.
11.59
French Onion Burger
Our homemade burger stuffed with Swiss and Provolone cheese topped with caramelized onions and a side of French onion soup for dipping.
11.99
Gobbler
A juicy turkey burger smothered with jack cheese topped with field greens, fresh Roma tomato and cranberry mayo.
10.59
Black Bean Burger
Hot sauce-spiked ketchup, spinach leaves, tomato slice, cheddar cheese and onion.
9.99
Mushroom Swiss Burger
Grilled mushrooms, imported Swiss cheese.
9.99
Gourmet Salads
FRENCH, RUSSIAN, CREAMY ITALIAN, BLEU CHEESE, HONEY MUSTARD, BALSAMIC VINAIGRETTE, FAT-FREE ITALIAN AND RANCH DRESSING
Tossed
7.99
10.99
12.99
8.99
11.99
13.99

Tomatoes, corn, onions, black beans, cilantro, mozzarella cheese, crunchy sweet onion strips, served with barbecue-ranch dressing.
11.59
Bruschetta
Chicken, diced tomatoes, Kalamata olives, provolone cheese, parmesan toasted crostini, served with a balsamic vinaigrette dressing.
10.59
Buffalo Chicken
Chicken, Gorgonzola cheese, celery, red onion, black olives, cucumber, served with bleu cheese dressing.
11.59
Cranberry Spinach
Spinach, dried cranberries, mandarin oranges, roasted almonds, feta cheese, served with balsamic vinaigrette.
10.99

Roasted Turkey, bacon, feta cheese, tomatoes, croutons, avocado, served with a ranch dressing.
11.59

Breaded chicken tenders, cucumbers, hard boiled eggs, corn, tomatoes, served with honey mustard dressing.
10.99
Santa Fe
Blackened chicken, red onions, roasted red peppers, pepperjack and cheddar cheeses, sliced avocados, corn, diced tomatoes, tortilla strips, tossed with Santa Fe dressing.
10.99

Romaine, Iceberg lettuce, bruschetta tomatoes, cucumbers, cannellini beans, kalamata olives, pepperoncinis, provolone, fresh mozzarella, salami, red peppers, red onion mixed in balsamic vinaigrette.
11.99
Strombolis & Calzones
(SHARING SIZE)
SERVED WITH A SIDE OF OUR HOMEMADE TOMATO SAUCE

Chicken, mozzarella cheese, buffalo sauce and a side of bleu cheese.
11.99

Philly cheesesteak, mozzarella cheese.
10.99

Mozzarella cheese, sauce and loads of sliced pepperoni.
10.99
Vegetarian Calzone

Broccoli, spinach, tomato, garlic, ricotta and mozzarella cheeses.

10.99
Meatball Calzone

Homemade meatballs, ricotta cheese and mozzarella topped with fresh basil and red sauce.

10.99
WRAPS AVAILABLE IN SPINACH, SUNDRIED TOMATO AND FLOUR TORTILLA, SERVED WITH FRENCH FRIES AND A FRIED PICKLE
ADD SWEET POTATO  FRIES FOR 1.99
| | |
| --- | --- |
| | |
| Buffalo hot sauce, shredded lettuce, bleu cheese dressing. | 8.99 |
| Romaine lettuce, classic Caesar salad dressing. | 8.99 |
| | 8.99 |
| Chicken, guacamole, tomato, cheddar cheese, lettuce, tortilla strips, served with a side of salsa. | 9.99 |
| Steak, peppers, fried onions, provolone, tomato saucee. | 9.59 |
| Roasted turkey, coleslaw, Russian dressing, Swiss cheese. | 9.59 |
| Basil pesto spread, Roma tomatoes, spinach, provolone cheese. | 9.59 |
| Imported salami, cappicola, provolone, pepperoncinis, oil and vinegar. | 9.99 |
| | |
| --- | --- |
| | 3.99 |
| | 4.99 |
| | 5.99 |
| | 6.99 |
| | 5.99 |
| | 4.99 |
| | 5.99 |
| | 5.99 |
| | 3.49 |
New Fried Pickles
Deep fried sliced and battered dill pickles, served with chipotle aioli. 3.99
| | |
| --- | --- |
| Mild, medium or hot with bleu cheese dressing, celery sticks. | 8.49 |
| Mild, medium or hot with bleu cheese dressing, celery sticks. | 9.89 |
| Ten mild, medium or hot with bleu cheese dressing, celery sticks. (10) | 9.89 |
| Served with our homemade marinara sauce. | 7.99 |
| Chicken, bell peppers, onion, cheddar cheese, stuffed in a crisp flour tortilla, served with tomato salsa, sour cream, guacamole. | 9.99 |
| Choice of honey mustard, ranch or barbecue sauce. | 7.99 |
| | 9.29 |
| With a side of tomato sauce. | 4.99 |
| Tomato salsa, cheddar cheese sauce, black olives, sour cream, jalapeños and guacamole. | 9.99 |
| | 13.99 |
| With our homemade tomato sauce. | 6.99 |
| Served with side of cheese sauce, spicy ketchup. | 10.99 |
| Beer-battered with salt and pepper seasoning, served with chipotle aioli. | 7.99 |
Gourmet Grill
SERVED WITH A HOUSE SALAD AND BREAD
| | |
| --- | --- |
| Seared and roasted prime beef tenderloin, peppercorn cognac sauce, served with bleu cheese mash and asparagus. | 27.99 |
| New York strip steak seasoned and grilled, complemented with a side of bleu cheese butter sauce, served with mashed potatoes and asparagus. | 23.99 |
| Served with a side of linguini. | 20.99 |
| | |
| | |
| Mushroom Marsala wine demi glaze, served over linguini. | 20.99 |
Chicken Specialities
SERVED WITH A HOUSE SALAD AND BREAD
Chicken and Broccoli Alfredo
Served over linguini pasta.
18.99
Chicken Francaise
Lemon white wine butter sauce, served over linguini.
17.99
Chicken Parmigiana
Served with a side of linguini.
17.99
Chicken Rosa
Chicken, sundried tomatoes, baby spinach and roasted red peppers in a Rosa cream sauce, served over penne pasta.
18.99
Parmesan Crusted Chicken
Chardonnay butter sauce, served with whipped potatoes and broccoli.
17.99
Pollo DiVodka
Chicken, jumbo lump crab meat, vodka-spiked Rosa sauce, on a bed of penne pasta.
20.99
Chicken Marsala
Mushroom Marsala wine demi glaze, served over linguini.
17.99
Heart Healthy
SERVED WITH A HOUSE SALAD AND BREAD
| | |
| --- | --- |
| Sweet lime sauce, complemented with rice, chef's vegetable.Nutritional Value: Calories 265; Protein 22.7g; Carbs 32.3g; Total Fat 4g; Sat Fat 1g; Cholesterol 37mg; Sodium 463mg; Potassium 404mg | 16.99 |
| | |
| Plum tomatoes, asparagus, garlic and feta cheese, served over penne pasta, finished with fresh herbs, parmesan cheese.Nutritional Value: Calories 282; Protein 23g; Carbs 49g; Total Fat 7g; Sat Fat 1g; Cholesterol 21mg; Potassium 416mg; Sodium 467mg. | 14.99 |
| | |
| Poached in a creamy lemon caper sauce, served with rice pilaf, steamed chef's choice vegetables.Nutritional Value: Calories 370; Protein 26.8g; Carbs 11.3g; Total Fat 16g; Sat Fat 4g; Cholesterol 73mg; Potassium 500mg; Sodium 586mg. | 15.99 |
| | 15.99 |
| Topped with leeks and grape tomatoes, finished with a garlic white wine pan sauce, served with chef's vegetables.  Nutritional Value: Calories 297; Protein 30g ; Carbs 16g; Total Fat 10g; Sat Fat 2mg; Cholesterol 85mg; Sodium 422mg. | 14.99 |
| | |
| --- | --- |
| 16 oz Bottled Tea | 1.99 |
| Home-Brewed Iced Tea | 2.89 |
| 20 oz Bottles (Pepsi, Diet Pepsi, Orange, Ginger Ale, Sierra Mist, Mug Root Beer) | 1.99 |
| 2 Liter Bottles (Pepsi, Diet Pepsi, Orange, Ginger Ale, Sierra Mist, Mug Root Beer) | 3.29 |
| 16 oz Bottled Water | 1.99 |
"My absolute favorite is the Grandma's Pie.  It tastes absolutely amazing with the fresh toppings and that thin crust, just perfect. " – Deena Moran, Marketing Manager
"Absolutely amazing service from the moment we sat down. Our server was extremely Friendly and knowledgeable and the food was above our expectations." -Bill W, Galloway